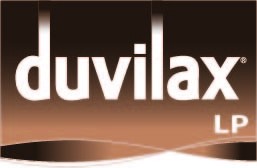 Duvilax LP
Duvilax LP is a special adhesive that is used to bond uncoated mosaic and lamella parquets made of hardwood (except beech) and uncoated cork flooring and cladding for a clean and degreased substrate (e.g. concrete screed). Adhesive can also be used over floor heating. The unevenness of the substrate can be max. 2 mm in length 2 m and its humidity max. 2%.

Before bonding, a base coating (Duvilax depth penetration or concentrate, or BD-20) is applied, diluted according to the instructions on the label. After its drying Duvilax LP is applied using a toothed trowel. The parquets are lying together without any gaps in time between 5 and 10 minutes after the adhesive has been applied.

Before each use, mix glue thoroughly. Work at temperatures above 15 degrees C. Floor modifications can be done after 48 hours.